TRIUMEQ is indicated for the treatment of human immunodeficiency virus type 1 (HIV-1) infection in adults and in pediatric patients weighing at least 40 kg. Limitations of Use: TRIUMEQ alone is not recommended in patients with resistance-associated integrase substitutions or clinically suspected integrase strand transfer inhibitor (INSTI) resistance because the dose of dolutegravir in TRIUMEQ is insufficient in these subpopulations. See full prescribing information for TIVICAY (dolutegravir).
Resources for ASO Professionals
ASO = AIDS Service Organization
Here are some resources to help you help your clients get the treatment information they need.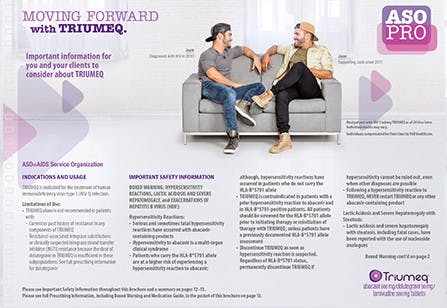 If you'd like to learn more about TRIUMEQ, the ASO brochure might be a good place to start. It lists important things to know about TRIUMEQ, and includes a look at two different medical studies with TRIUMEQ.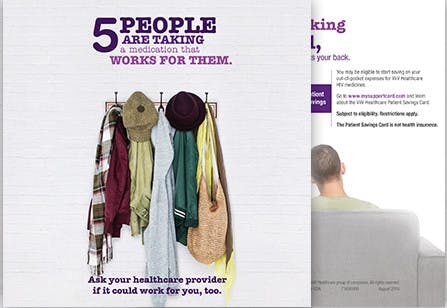 If you'd like to help your clients learn more about TRIUMEQ, our patient education brochure is a good resource for both of you. In addition to listing important things to know about TRIUMEQ, the brochure gives your clients some questions they can ask their healthcare team about this treatment option.